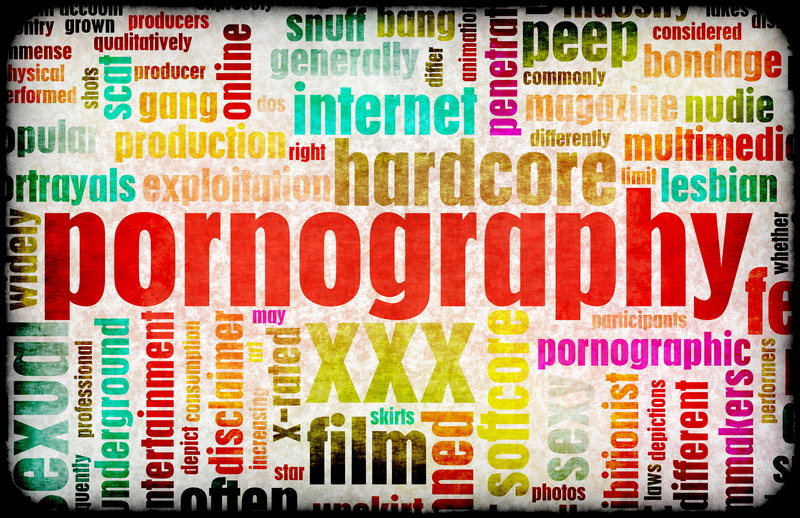 ©kentoh – Can Stock Photo Inc.
In 2016, The Gottman Institute, who provide a researched based approach to strengthening relationships, published An Open Letter On Porn.  Having worked with women in counselling and psychotherapy for over 17 years, I have witnessed firsthand the negative effects on a) women who work in the sex and porn industry b) women who excessively use porn c) women who are in relationships with partners who are addicted to porn and d) young women who are growing up in an over sexualised and pornified culture.
I was deeply shocked and saddened by some of the comments on the Gottman post, as well as in further discussions with counsellors and psychotherapists regarding the normalisation and promotion of porn.
Addictions, eating disorder and post traumatic stress specialist, Bernadette Devine from Therapy Harley Street in London writes, "there are moves afoot to normalise porn and make those who argue otherwise feel a bit behind the times."
Yes, some types of porn are known as ethical, female friendly and or feminist.
Unfortunately, this is not the type that within 60 seconds of searching online, the average person stumbles across. Mostly, it is amateur and hard core.
Porn use has reached global, epidemic proportions and the harmful effects are widely documented.  In Growing Up in a Pornified Culture, Dr Gail Dines says that our children are growing up hyper sexualised; and in particular, girls are either not seen at all, or seen for their fuckability. Martin Daubney from Porn on the Brain describes it as a world of male domination and female humiliation. Divine describes the effects as a trauma to the soul, "…psychospiritually, degrading a person by objectifying and or humiliating them is a soul trauma wound from which recovery is a difficult journey. No one escapes the damage, those in the camera sites, nor those watching, plus there is the ripple effect on families and society".
In my research, I came across these 3 eye opening documentaries on Netflix.
As a woman, a wife, a mother (to a boy and a girl), and a psychotherapist – having watched these series – I have no doubts whatsoever that porn harms. When we view that which is readily available online – we are participating in an abusive, harmful and unethical industry.
Watching these series was incredibly painful as they touch on the following issues + some: depression, trauma, low self-worth, narcissistic wounding and the longing to be seen, addiction as a way of numbing out, porn as a way of financing addiction,  objectification and not being treated like a human being, seeking fame and money, sex trafficking, and emotional, mental, physical, sexual and spiritual abuse and trauma.
Watch! I'd love to hear your thoughts…
Please note that these documentaries show explicit images and may be triggering. They are not advisable viewing for those trying to recover from porn addiction. They are provided here to educate parents and health professionals. 
I Am Jane Doe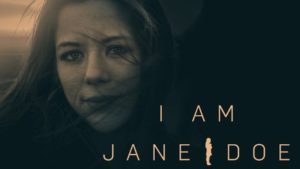 Image credit: Netflix
I have included I am Jane Doe as "there are nearly 2 million women and girls who are sex slaves at any one time", and sex trafficking and porn are inextricably linked.
I am Jane Doe (2017) is a documentary about the legal battle regarding the adult classified sections in Backpage.com. Several women whose daughters were exploited on the website file a lawsuit in order to hold the owners responsible for publishing third-party sex ads. I am Jane Doe is a gut-wrenching human story and looks at the social and legal issues that affects every community in America. If you are 18+ the official trailer is available on YouTube.
Hot Girls Wanted
Image credit: Netflix
Produced by Rashida Jones, Hot Girls Wanted is, "a cinema vérité look at the disturbing exploitative world of amateur porn."(LA Times). This documentary shines the light on the thriving amateur entertainment industry through the experiences of five young women in the business. If you are 18+ the official trailer is available on YouTube.
After Porn Ends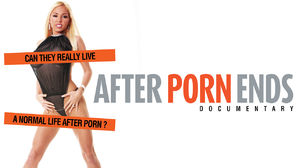 Image credit: Netflix
After Porn Ends, is a documentary that examines the lives and careers of some of the biggest names in the history of the adult entertainment industry; but what happens to them after they leave the business and try to live the average lives that millions of others enjoy? Can they really live a normal life? If you are 18+ the official trailer is available on YouTube.
Need Help?
If you are struggling with any of the issues mentioned in this blog post – find a counsellor or psychotherapist in your area who understands and can work at depth with the underlying concerns that you are struggling with.