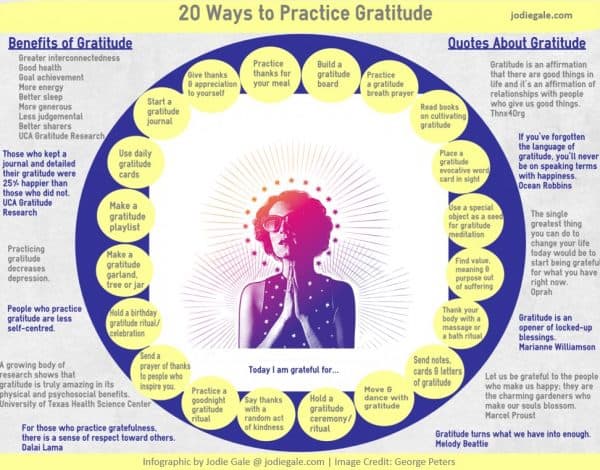 20 Ways to Practice Gratitude Therapy Infographic By Jodie Gale
In the latest Psychotherapy Blog Challenge, therapists from around the globe have created these awesome infographics to help you learn more about eating disorders, gratitude, self-care, perfectionism, relationships & trauma. Participating in therapy will provide you with tools to turn your life around; tools that will last you a life-time. Psycho-education is an important part of this journey. I hope you love these valuable infographics as much as I do!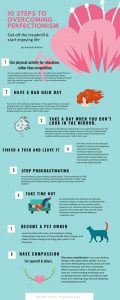 Free Yourself from Perfectionism
By Amanda Robins
'Perfectionism is a disease that has spread into all areas of our lives, with its never ending demands and judgments.' This infographic provides you with 10 steps to getting off the treadmill.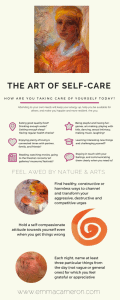 Self-Care is for Everybody – Even You!
Emma Cameron
'Most of us would agree that if somebody has good self-care, and can look after themselves properly, they are more likely to be in a better position to work well, care for others, and be a useful member of society.' This infographic teaches you about the art of self-care.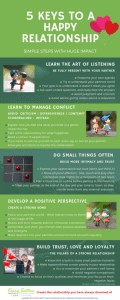 5 Keys to a happy Relationship: Simple Steps with Huge Impact
By Kerry Sutton
'It's easy to see why the skills required to build a great relationship are becoming a lost art. I mean it only takes a second to swipe right on a tinder photo to meet someone new.' This infographic highlights 5 keys to a happy relationship.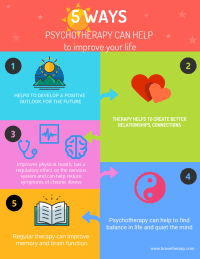 By Andrea Szasz
'Psychotherapy helps us to develop a positive outlook for the future.' From a trauma informed perspective, this infographic shows you how psychotherapy can help you!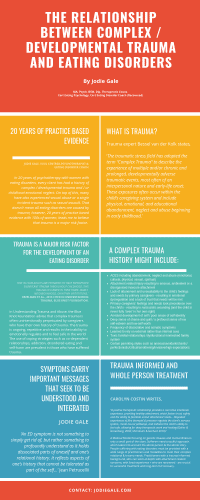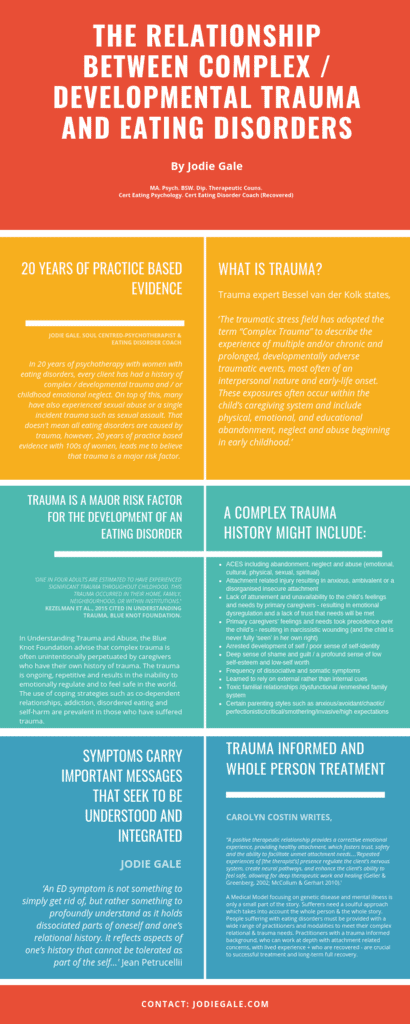 The Relationship Between Complex Trauma and Eating Disorders
By Jodie Gale
'Trauma is a strong risk factor in the development of eating disorders'. In this infographic, I shine the light on the complex and developmental trauma often underlying eating disorders.