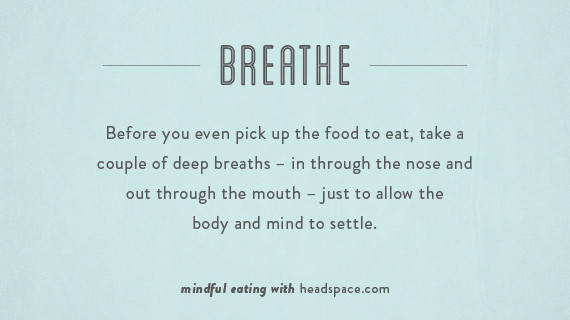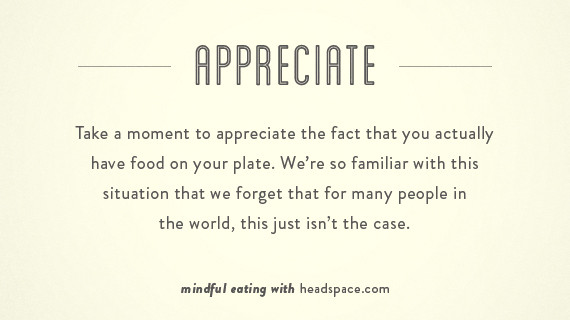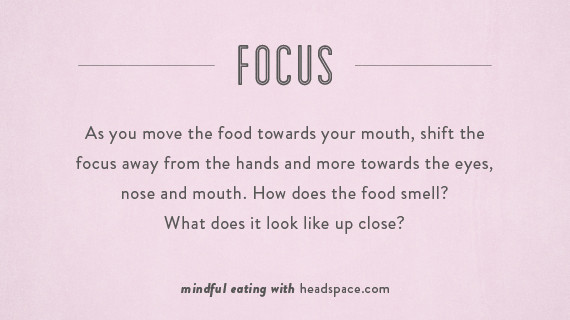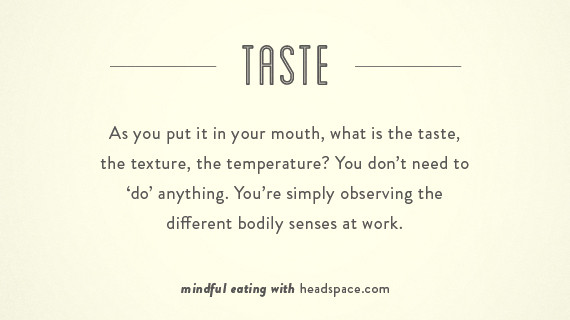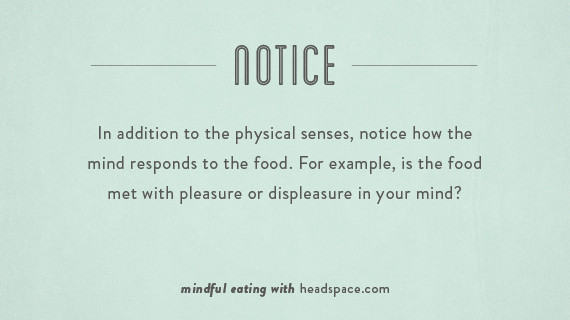 Image Credit: Headspace
As a counsellor and psychotherapist on the Northern Beaches of Sydney working with eating disorders, disordered eating and food, weight and body image concerns – it's important to explore in therapy why you eat, what to eat, when to eat and how to eat.
How do you eat?
What does your food taste like? Do you like the taste?
What does it feel like in your mouth?
Do you eat slow or so fast that you miss the food you are eating? (Often resulting in eating more than your body needs).
Here is a great 10 step mindfulness exercise via Headspace to help you to eat mindfully (follow the link for the full exercise).
About Jodie
Sydney Soul-Centred Psychotherapist, Counsellor + Eating Disorder Therapist, Jodie Gale, is a leading specialist in women's emotional, psychological and spiritual health and well-being. Over the last 20 years, Jodie has helped 100s of women to transform their lives. She has a private counselling, life-coaching and psychotherapy practice in Manly, Allambie Heights and Frenchs Forest on the Northern Beaches of Sydney. Jodie is passionate about putting the soul back into therapy!
Be the first to receive my free Befriending Your Body eBook when it is released – sign up here to be on my list.