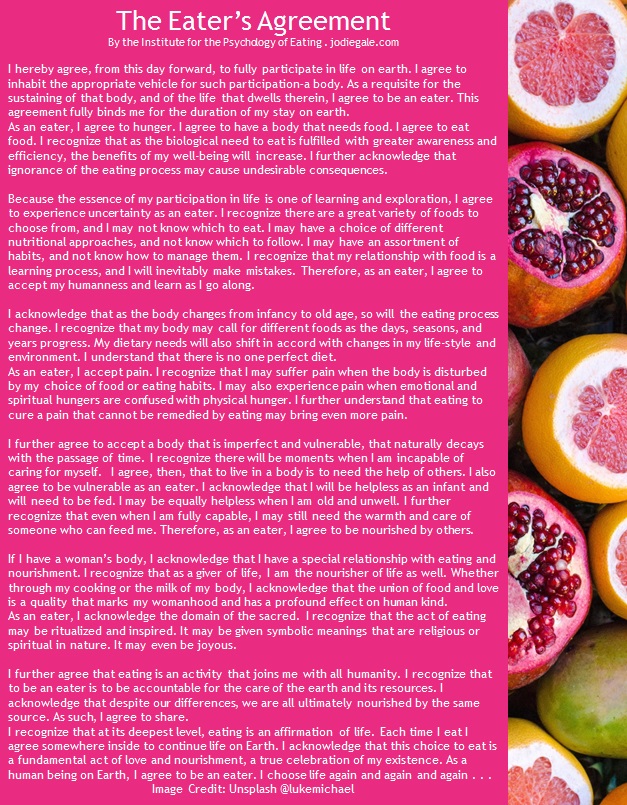 Never has there been a time in history where women have been so confused about what, when, why and how to eat.
Regardless of what brings a woman into counselling or psychotherapy, exploring her eating and the relationship she has with her body is always part of her journey.
The Eater's Agreement from Nourishing Wisdom is a useful tool that can help you to reconnect to the wisdom of your body.
The agreement is meant as a guide, not a rigid, 'must do' – this is particularly important if you have a tendency towards perfectionism and rules.
There are so many nuggets of wisdom here – try using one or more statements as a daily meditation, reflection or committment to reconnecting to your own body's wisdom.