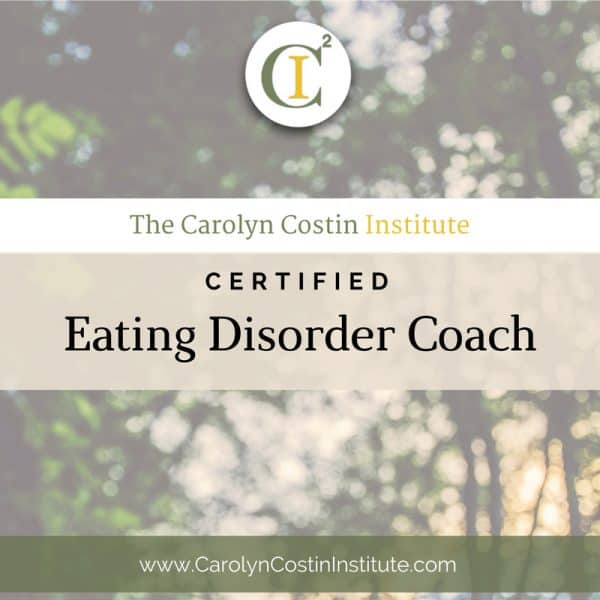 Recovered Eating Disorder Coach with the Carolyn Costin Institute
I am super excited to share with you that in addition to being a psychotherapist who can work at depth with the issues underlying disordered eating (including complex trauma) and my Eating Psychology/Mind Body Eating Coach certification – I am now a certified Carolyn Costin Institute (CCI), Eating Disorder Coach. This training was extremely rigorous, took me one and a half years to complete and I was personally trained and supervised by Carolyn throughout the training.
Over the next few weeks, my TRANSFORM YOUR RELATIONSHIP WITH FOOD, BODY & SOUL® 1-1 eating disorder coaching program will get a new look to include my Carolyn Costin training.
Learn more about the Carolyn Costin Institute here:
Be the first to find out when my program is ready to go – join my list here.