Soul-Centred Therapy for Women: Allambie & Manly on the Northern Beaches of Sydney. 
Helping Women to Embrace Body Feelings Mind Sexuality & Spirituality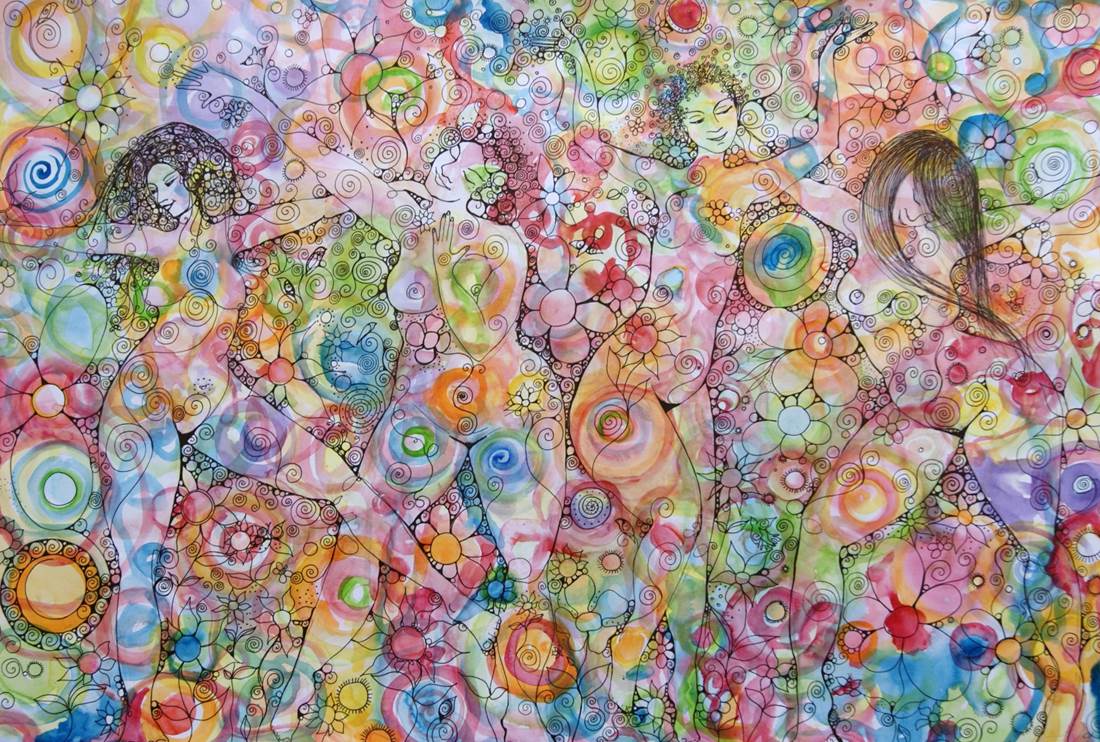 Are you struggling at the moment?
Do you feel unhappy, disconnected, lost, alone, hurt or angry?
Are you stuck repeating the same unhealthy patterns over and over again?
Do you have trouble sleeping due to worries and anxiety?
Are you uncomfortable in, or estranged from your body?
Perhaps you find yourself thinking, 'there has to be more to life?'
Would you like to learn how your difficulties can be the catalyst for self-discovery, growth and healing?
Do you want to live a richer, deeper, soulful, more creative and meaningful life?
Using a holistic, positive and hopeful approach, I specialise in working with women on the Northern Beaches of Sydney who are looking for life long change in the following areas:
Addiction

Anger, anxiety or depression

Grief and loss

Eating and body image issues

Finding value, meaning and purpose in life

Infertility and adoption

Life crisis

Loss of self

Mother-daughter relationships

Relationships and family issues

Self-esteem/worth/confidence

Trauma or abuse from your history

Women's health and well-being

Spiritual awakening / crisis & post traumatic growth
The benefits of Soul-Centred Counselling and Psychotherapy for Women
Find resolution to the pervasive underlying causes of your difficulties

Heal from early childhood trauma and abuse

Find freedom from self-destructive thoughts and behaviours

Build a toolbox of coping and life skills

Facilitate healthy life long changes

Build a strong foundation for healthy relationships

Increase self esteem, self worth and self confidence

Become more intuitive and creative

Reconnect with your authentic and true self

Discover value, meaning and purpose in life

Live a balanced life

Embrace your wholeness: body, feelings, mind, sexuality and spirituality
********************************************************************************************
Why choose me as your therapist?
The key to successful therapy is finding the right therapist for you!
My name is Jodie Gale and I am a Soul-Centred Psychotherapist + Eating Psychology Specialist.
I provide psychotherapy, counselling and coaching for women from diverse backgrounds, careers, ages, races and cultures. The women I see come to therapy for a variety of reasons; some with day to day concerns, and others who are deeply wounded and traumatised. Women are drawn to my approach – often after many failed attempts to heal – because I provide a holistic, forward thinking and soulful perspective for transformation and growth. I am passionate about putting the SOUL back into therapy.
Some therapies focus on only parts of who you are, such as your mind and your thoughts. You are more than your mind and your thoughts. They can be symptom focused, pathologising and clinical. You are more than your symptoms. The psyche – meaning the SOUL in Latin – consists of body, feelings, mind, sexuality and spirituality. My work with you will explore and embrace all of who you are.
In our therapy together, I do not see myself as the expert – my work is to guide you towards your inner resources, power, strength and resilience. 
My core training was rigorous and I am deeply committed to my own ongoing professional, personal and spiritual development. I have participated significantly in my own individual and group therapy. I have walked the path that you will be walking if you choose to work with me.
Read more about my qualifications and experience | how I work | counselling | psychotherapy | SOUL sessions | eating psychology coaching  services.
********************************************************************************************
Please note that my counselling and psychotherapy practice is currently full for 2016 with long-term clients. I will be opening more spaces in early 2017.
Join my mailing list to be notified of any upcoming session availability and my upcoming women's workshops. You can also check out my SOUL sessions where I have space between 1.30 – 3.30 on Saturdays – these are perfect for doing a short piece of work focused on a specific issue.
********************************************************************************************
Services for Counsellors, Psychotherapists, Health and WellBeing & Mental Health Professionals
Private practice business coaching sessions with Jodie Gale.
Integrating Spirituality Into Your Life and Work: Psychosynthesis and the Connection with Neuroscience with Jodie Gale and Dr Trisha Stratford.
The Fundamentals of Dynamic Eating Psychology for Health & WellBeing & Mental Health Professionals with Jodie Gale.