ECO-PSYCHO-SPIRITUAL PSYCHOTHERAPY, COUNSELLING & COACHING FOR WOMEN
SUFFERING FROM TRAUMA, DISORDERED EATING AND NOT FEELING GOOD ENOUGH
IN-PERSON ON THE NORTHERN BEACHES OF SYDNEY OR ONLINE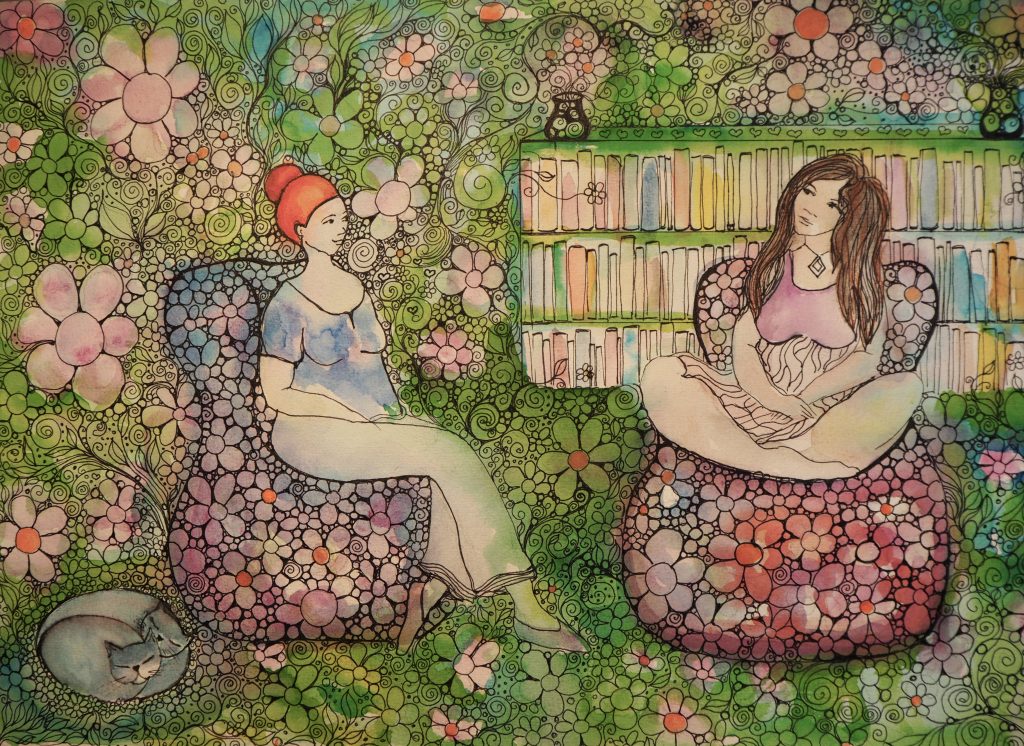 Do you feel like you are not good enough?

Do you compare yourself and / or your body to others, tyrannize yourself and feel like you have to be perfect?

Do you self-sabotage or find yourself repeating the same unhealthy patterns over and over again?

Do you feel anxious, angry, depressed, disconnected, lonely, sad, or overwhelmed?

Have you suffered deeply and need support from someone who knows what that feels like?

Would you like to learn how your challenges can be the catalyst for transformational growth and healing?

Perhaps you are longing to live a more creative, soulful, purposeful and meaningful life?
HI, I'M JODIE GALE. I AM AN ECO-PSYCHO-SPIRITUAL PSYCHOTHERAPIST, THERAPEUTIC COUNSELLOR & COACH + TRAUMA & DISORDERED EATING THERAPIST.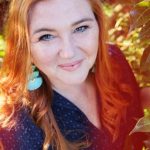 The key to successful therapy is finding the right therapist for you!
My journey as a therapist began with my own recovery from early childhood emotional neglect and complex trauma which resulted in addiction and bulimia nervosa.
That was over 20 years ago. I turned my life around and I've been helping other women transform their lives ever since!
I provide short-term counselling and coaching for specific issues and medium to long-term depth psychotherapy for longstanding, deep-rooted problems and trauma.
Some women come to me for therapy not because they have problems but because they are wondering, 'who am I?', they want to get to know themselves better and live a richer, deeper, soulful, more meaningful life.
The women I work with are drawn to my approach because I provide a holistic, hopeful and soulful perspective for transformation and growth. READ MORE
I CAN HELP YOU FEEL BETTER AND CREATE LIFE-LONG CHANGE. I AM PASSIONATE ABOUT HELPING WOMEN:
build a strong sense of self and self-worth

navigate difficult mother/daughter and/or father/daughter relationships

heal from their past physical, emotional, mental, relational, sexual and spiritual abuse, concerns and trauma

fully recover from eating disorders, disordered eating and other food, weight, excessive exercise and body image concerns
I CAN ALSO HELP YOU TO RECOVER & GROW FROM ANY OF THESE WOMEN'S HEALTH & WELLBEING CONCERNS:
Anger, anxiety or depression

Grief and loss

Eating disorders, disordered eating, exercise and body image

Ecological worries and concerns

Finding value, meaning and purpose in life

Life crisis and life transitions
Mother-daughter relationships

Relationship with self and others

Self-esteem / worth / confidence

Sexual abuse, emotional neglect or trauma from your past

Slowing down and soul-care

Spiritual crisis / awakening and post traumatic growth

Women's health and well-being
HOW CAN YOU BE SURE THAT I AM THE RIGHT THERAPIST FOR YOU?
Choosing a counsellor or psychotherapist is a big deal. It might be the first time you have ever talked about what's been bothering you.
Evidence says that it's not the modality of therapy that works, it's the relationship between the client and the therapist. We will start off by having a getting to know you session where I encourage you to see if I am the right therapist for you.
I have sat in the client's chair and journeyed my own individual, couples and group therapy so I know what it feels like to be in therapy.
My 8-year training in the UK in depth counselling and eco-psycho-spiritual psychotherapy was extremely rigorous. Since then, I have trained with some of the world's most influential thought leaders in the field of women's health and well-being,  complex trauma and disordered eating + other food, weight and body image concerns.
I am excited to be sharing this work with women in Australia and overseas via Skype.
Please take a look around for more information and feel free to email me with any questions.
DOES THERAPY WORK? SHORT ANSWER: YES!
There is a considerable amount of evidence to show that not only does therapy provide symptom improvement but through developing inner resources, self-knowledge and awareness, you can continue to make positive changes long after your therapy ends. The tools and awareness you develop will last you a lifetime.
Psychotherapy & counselling have a wide range of life-long benefits. READ MORE
Join the 1000+ TRAUMA WARRIORS™ on my list and receive my FREE Befriend Your Body, Feelings, Mind & SOUL 65 page, eBook. You will also be the first to receive essential resources to support your emotional, psychological & spiritual health and well-being + early-bird offers to women's workshops & retreats.

WHAT WOMEN ARE SAYING ABOUT WORKING WITH ME
"Thank you for all the work that we did together. I know it has gone a long way to healing the way I treat myself & has given me greater Peace. Thank you for the enormous part you have played in my journey."
"I spent most of my adult life putting other people's feelings and needs first. In my therapy with Jodie, I learnt how to nurture and be true to myself."
"When I came to therapy, I was depressed and suicidal; my life was pointless. Jodie sat with me in the darkness – she was so patient and always there for me."
"In therapy, I learned how to become a nourishing mother to myself – this meant finding ways to soothe myself and meet my needs in other ways, rather than using food and drugs. "
"I found attachment and trusting in relationships to be my biggest struggle, but with Jodie's help I barely notice it anymore. Her love and encouragement completely changed my life."
"When I first came to therapy, I had no idea of the depth of the work we would do together. I'm leaving therapy so much more confident, empowered and self-believing."
"I have spent most of my life in therapy, jumping from one therapist to another just waiting for something to work. And then I met Jodie. I felt comfortable and was able to be open and truthful for the first time."
"Jodie's raw approach to therapy was so refreshing. She had struggles in her own life, I knew what she said was real and I didn't feel crazy or alone anymore because someone finally got it. Her compassion and desire to see me live my best life is palpable. I owe her my life."
"Jodie is down to earth, caring and compassionate. I felt fully accepted for the first time in my life. It was this acceptance that helped me heal from my past trauma, hurts and problems."
"The pain in my body was so heavy. It was unbearable. It has been a long and painful journey but now I am coming through the other side."
"Sometimes therapy was hard and challenging but I learnt how to communicate more positively and I have more confidence now. It has improved my relationships with my family, with friends and at work."
"The kindness, love and compassion Jodie shared with me throughout my therapy, are the most important tools I'll ever need. The world needs a million more Jodies!"
"I used to feel completely worthless and not good enough  –  even more so after many failed attempts at therapy and being told I was 'treatment resistant'. Jodie was patient with me and it was ultimately the start of my recovery from depression and many years of self-neglect."
"Before therapy I felt abandoned and alone. I went to some dark places with Jodie, she witnessed my suffering and was there with me. It was hard but I did it and now I feel stronger."
"I believe in destiny and I am so grateful that Jodie came into my life – she taught me about honesty, trust, boundaries, and healthy love."
"Working with Jodie is a blessing for anyone fortunate enough to receive her support. She provided for me a space, both empty and full. Empty enough for me to find silence, stillness… and in that calm and quiet space, find me. And full- full of the love she unwaveringly offers, full of support and challenge."
"Jodie always reflected back to me that there was something better, waiting on the other side of darkness.  For me, she was the light house throughout my recovery journey. Jodie offered me light, until I found my own."
"Working with Jodie pushed me to my limits, I wanted to quit so many times, and yet there was something in the way she mirrored back to me my own strength, my own purpose, my own soul, that kept me digging deep and showing up for myself."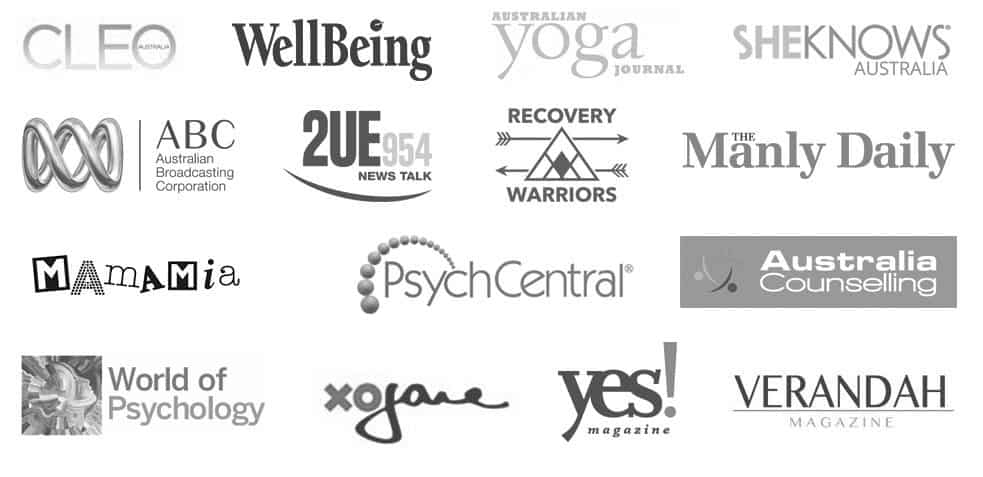 CAROLYN COSTIN 8 KEYS TO RECOVERY FROM AN EATING DISORDER [...]
Anyone who never misses a therapy session will understand Kristen [...]
LISTEN TO THE SOUL SESSIONS WITH JODIE GALE PODCAST