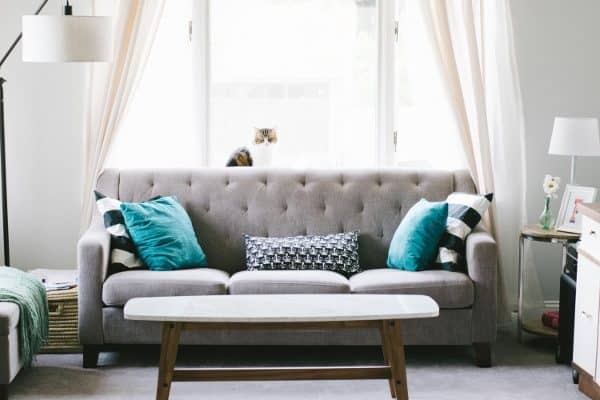 Photo Credit: Nathan Fertig
Psychotherapy has an image problem
National Psychotherapy Day writes,
"Psychotherapy has an image problem.
Despite the fact that therapy is an effective, economical, natural, and meaningful way to improve lives, fewer people go.
Why is this?
There's a stigma against people who seek therapy.  Therapy and therapists are depicted as a farce on screen. Big Pharma spends billions selling the quick fix of medication, while individual therapists compete with one another for clients. And those are just a few reasons of many."
Since 2012, followers of National Psychotherapy Day have been promoting the profession by
Sharing therapy effectiveness research
Donating time and/or money to support low-fee counselling centres
Giving constructive feedback to therapists
Talking and writing about therapy to fight stigma, and
Wearing turquoise on September 25th to show support
You can join the NPD FB group here.
National Psychotherapy Day Blog Challenge
This year I am running a National Psychotherapy Day Blog Challenge for counsellors and psychotherapists. This challenge is to help therapists promote their private counselling and psychotherapy practices and the evidence / benefits of psychotherapy to the wider public.
Blogging is a great way to create regular content on your website.  In 2013, blogging literally turned my practice around – it also gave me a voice to promote psychotherapy within Australia and around the globe. I took part in two blog challenges, the Julie Hanks Therapist Blog Challenge and the Australia Counselling Blog Challenge with Clinton Power (Clinton is currently offering a Blog Training here).
Participating in a blog challenge and creating blog content has the following benefits:
1. Reduces therapy stigma and promotes the benefits of psychotherapy to the public
In line with National Psychotherapy Day, blogging about therapy helps to reduce stigma and provides an arena to educate the public about the benefits of psychotherapy.
2. Adds value to your website
Blogging provides a resource centre for your clients and the public.
3. Networking with colleagues
Private practice can be isolating – participating in a blog challenge builds a sense of comradery and the potential for building a referral database.
4. Keeps you up to date with the latest research
Blogging helps therapists stay in touch with the latest news and research within the field.
5. Builds writing confidence
Many therapists mention to me that they are scared to put themselves out there, that they aren't great writers – I was one of these therapists. It's time to put yourself out there; you are not serving the world by keeping your knowledge to yourself! Go for it – you will get better in time.
6. Higher ranking on Google searches
Creating up-to-date content will help your website rank higher in Google. Many therapists report ranking higher in Google searches within 6 months of blogging.
7. Increases client inquiries
Fresh content and higher Google rankings will increase your visibility to potential clients. Having great content on your site will also give potential clients a feel for who you are. Many client over the years credit my blog posts for reaching out to me for therapy.
8. Professional credibility
As therapists, we have a wealth of knowledge to share. Blogging helps to raise the profile of our profession. Blogging can also raise your profile as an expert in the field and as the go-to professional for your area of expertise.
9. Creates job opportunities
Within the first year of blogging, I was contacted by many online and print magazines, radio stations and an outpatient eating disorder treatment program. Start blogging – you never know who might be reading!
10. Provides a sense of power and effectiveness
Blogging regularly is a great way to own your power and to take responsibility for the growth of your practice. Many therapists report feeling a sense of hopelessness, particularly in Australia in relation to counsellors and psychotherapists not qualifying for Medicare rebates for their clients. Changing your mindset and practicing from a place of generosity, abundance and sharing your gifts – rather than from a place of lack – can result in a thriving practice. What have you got to lose?
How to participate in the National Psychotherapy Day Therapist Blog Challenge
Join me and the other therapists participating at Opening the Door on Private Practice Facebook Group
Watch for my suggested blog topic in the first week of each month between now and September 25
Write your post in your blog on your website
Share your blog in the Facebook group blog thread and on your social media pages by the 3rd week of the month
Add the #tags: #NPD2019 #TherapyRocks
Send me your blog URL to jodiegale@bigpond.com and I will create a monthly round-up of blog posts to share with my 10, 000+ email list and social media followers
Share the love by sharing  your colleagues' blog posts
Have fun!
NB: this blog challenge is also open to counsellors who practice (psycho) therapeutically with their clients.
Have you missed the start of the blog challenge but would like to participate? Not ready to start yet but would love to be part of the community? Great! Join us at Opening the Door on Private Practice and start as and when.
Blog Challenge No.1. March: The most important thing your doctor doesn't tell you about how to choose a therapist

Mental health treatment in Australia is dominated by the medical model via the Medicare Better Access Mental Health Plan system. Many potential clients aren't aware of their choices in regards to treatment. What would you like potential clients of therapy to know?
If you are outside of Australia and 'doctor' doesn't fit for you, insert *insurance company doesn't tell you* or whatever works for you.
Play with the heading e.g. '5 important things your doctor doesn't tell you about your mental health treatment', 'Important things you didn't know about choosing an eating disorder counsellor', 'You need therapy – what your doctor isn't telling you!' 'You feel depressed, now what?'
Some potential topics might include: advocate for choice of therapist, choice of modality versus the medical model, time limited service versus choice of length of therapy, choice of diagnosis or not, choice of disclosure of information, private pay therapy, therapy as investment.
Thanks to the therapists who contributed to the March challenge, here are their articles:
10 Amazing Therapists Tell You What Your Doctor Isn't About How to Choose a Therapist
Blog Challenge No.2. April: Why psychotherapy (or counselling) is needed now more than ever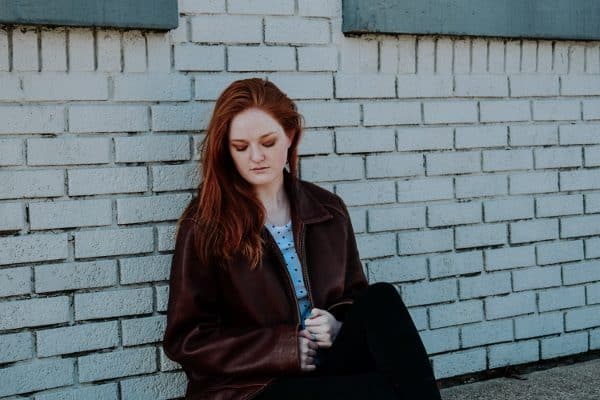 The purpose of this post is to educate the public about why psychotherapy (or therapy or counselling) is needed now more than ever. I'd love to see some super-duper, cheer leader posts about the reasons why now is the time to dive deep!
Again, be creative! Some potential topics might be using therapy to slow down and turn inwards, building capacity for presence, mindfulness, authenticity, care of the soul, an antidote to the glorification of busy, anything you personally find distressing about the current state of the world eg. relationships (oh dear, is anyone watching Married at First Sight?) politics, the environment/planet,  a space to search for identity, how therapy helps with loss of value, meaning and purpose in life, short-term fix versus diving deep, false self out there versus authentic self inside, how we are influenced by 'influencers' on Instagram e.g. the Fyre Festival (aka shallow and fake) and how therapy helps one to develop critical thinking/an internal GPS, you could focus this specifically on your niche so for example, 'Why depth psychotherapy is needed now more than ever to help you recover from your eating disorder' or "Why psychotherapy is needed now more than ever if you suffer with depression?"
NB: There is another blog specifically focused on evidence for psychotherapy/ therapy works coming up